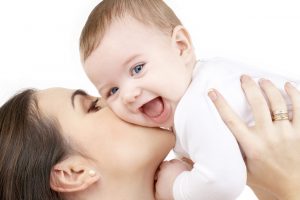 As the top IVF clinic in Georgia, atlasCARE offers an unprecedented blend of surrogacy options, personalized services and pregnancy success rates that enrich, empower and elevate your journey to parenthood.
It's just that simple — and just that compelling.
Every detail of our program  in Georgia enhances your family building experience. First atlasCARE captures your imagination — then your heart.
THE PERFECT SETTING.
From the comforts of our premier fertility clinic, impressive indulgences await your exploration, engagement and celebration.
Our program options in Tbilisi and Batumi offer email and video conferencing options (Skype) to communicate with you during your journey, to evaluate donor and surrogate applicants, and answer any questions you may have about our surrogacy program before traveling to Georgia.
The atlasCARE IVF experience is like no other.
CARE Surrogacy Program — On The Right Track
Step 1 | Connect With Us
Connect with our highly-skilled atlasCARE Coordinators — Amy Saracoglu and Maha Issawi. These two exceptional team members are your primary channels of communication during your entire surrogacy journey. Their superior services provides our intended parents with a level of service beyond comparison.
Connecting with our atlasCARE Coordinators sets you on the right path and offers you a fearless promise of support every step of the way — so you can move ahead with confidence.
If you choose to proceed with our program, we will guide you through the acceptance process — surrogate matching, and connect you to our legal team for the contract, payment and legal phases.
Step 2 | Surrogate Matching
With the right guidance and support, the relationship between you and your surrogate mother will form the foundation for the most satisfying surrogacy experience.
From creating your intended parent profile to finding a surrogate mother and establishing a formal surrogacy agreement, the atlasCARE matching services is making some of the most coveted and enduring connections in the world.
Our surrogate mothers are physically, emotionally and psychologically prepared to enter a surrogacy arrangement before the matching process even begins. Our pre-screening process ensures only the most qualified candidates are accepted.
Step 3 | Contracts & Legalities
The Republic of Georgia is a destination where family building options reach a pinnacle. Our inspiring atlasCARE lawyer, Tamila Mjavanadze, is the difference between a perfect moment and profound disappointment. On the road of surrogacy, there is no room for any element of doubt. We have you covered — ensuring you peace of mind throughout your journey.
Our legal team offers exclusive representation to help make this journey less stressful, less damaging, or even less likely. Tamila was carefully selected to protect you in ways you might never have imagined. He will discuss the contract and legalities phase of the program with a solid knowledge of the surrogacy laws in Georgia.
Top-notch legal support surrounds you in an unmatched legacy of safety, and an unwavering dedication to guarding not only you — but your family's future.
Our team will also discourse in thorough detail the entire payment process for your chosen atlasCARE IVF program. Payments are collected in 4 phases throughout your surrogacy journey.
Once both parties have signed the contracts, you can move forward with the medical stages of the surrogacy arrangement.
Step 4 | Medical Process
What use is infertility expertise if it isn't put into practice?
Our clinical director, Evren Armutcu, beholds a renowned talent for infertility and reproductive medicine with a expertise for high-tech innovation — setting the standard that other IVF clinics can only aspire to.
When passion and compassion have to take a back seat to reproductive medicine, Evren leads a team that possesses a multi-talented artistic ability to successfully treat infertility and perform world-class surrogacy treatments. Perfectly complemented by the caring staff, your surrogacy journey is in the hands of expert care.
Inside our world-class fertility clinic, modern technology and multilingual services (Georgian, English, Russian) continue to inspire our intended parents every day.
Should you choose to start your medication and treatment at home, we will arrange for this and make it as convenient as possible. Your selected surrogate mother will be advised and monitored by our atlasCARE team to start her medications in Georgia.
Testing at your local fertility clinic may be required. Our atlasCARE journey coordinators will send you instructions on the exact measures that need to be taken to start the IVF process.
Step 5 | Travel to Tbilisi
There's a new narrative for surrogacy in Georgia — one that offers more gratification, greater ease and unmatched reward.
When you travel to Tbilisi or Batumi for Surrogacy, you become much more than an intended parent, you join a global family of passionate like-minded individuals, united by a gratefulness to building families with love.
You have two options available:
Option 1 — Entire treatment process taking place in Georgia: You will need to be in Georgia for 15-20 days starting with the 2nd day of your menstrual period.
Option 2 — Begin your preliminary testing in your home town, so that you would only need to come to Georgia for about 7-9 days.
After the IVF cycle is completed, intended parents can travel home and await the magnificent news of the pregnancy testing.
We will continue to monitor and care for the surrogate throughout the entire surrogate pregnancy.
Step 6 | Bringing Home Baby
After the birth of your baby, we can begin the final steps of your atlasCARE journey.
Our team will assist you in making all required travel arrangements so that you take your baby home with ease. We will also assist you in getting the birth certificate and other required legal documents.
Inspiration, delicacy and uncompromised indulgence — make every surrogacy journey in Georgia unforgettable.
Let's Get Started!